About Us
Image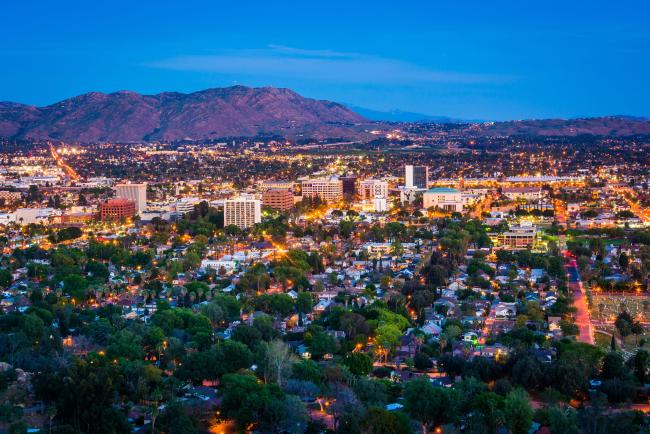 Our team is dedicated to the County of Riverside's vision to provide interactive and informative online learning offerings to County employees. Our goal is to support the County's goal of developing and increasing awareness of staff by developing interactive and informative online courses, by utilizing the latest software technology and methodologies. We are also available to consult with the departments regarding their training needs. Please contact us if you have questions or if you are interested in learning more about what our team offers.
Consultation: Provide guidance and development to individuals who would like to learn
Training and Support: Creation of online content
Learning Management System (LMS): Hosts all training (Live, Online, Blended, etc.) content
Authoring Tools: Variety of course development software  
Accessible Materials: Provide training for all individuals to ensure all standards and compliance are met
Course Design Resources: Provide information to help with the production of online content
Course/Content Development
Our goal is to effectively support the County with state-of-the-art technology in order to achieve increased awareness, provide support and develop county learners. Online courses are low cost, just-in-time, available 24/7, and provide learners the ability to go back and reference the content as needed. As such, online course completions and county compliance numbers have seen a steady increase in recent years. Please check out the following information about our team: 
Course Development: Design and develop online content, including eLearning course and instructional videos for RivCo Talent. We follow a proven process that involves testing to ensure your training meets both your department 's requirements and the compliance needs of the County.
Instructional Design Consulting: We offer a needs assessment based on your organization's goals. Our team provides training support when developing courses. Our experts will guide and assist in creating customized training solutions that align with your objectives.
Has your department considered developing online learning?  Well, our Instructional Design team can help! Please feel free to reach out to us via email or complete the following survey, and we will follow up with you soon to discuss your teams online learning goals! 
Please take our Instructional Design Intake Survey to let us know how we can assist you! 
Our team can help you determine the best solution for your training goals. We use the following authoring tools: Articulate Storyline (Create custom interactive courses); Articulate Rise (Build responsive courses using blocks/templates); TechSmith Camtasia (Screen recorder, video editor, and basic course development tool); and Adobe Captivate (Creating responsive eLearning content.) Each product, or combination of products, will put you and the Instructional Designers on a path to success!
Accessible Materials: We require learning content to be accessible for all individuals.
More Information: We have provided the following Development Process that will help with developing courses/content.
Development Process
 Phase 1 - Project Scope
Email the Online Learning Team to schedule an initial consultation; The County Subject Matter Experts (SMEs) will meet with the Instructional Designers (IDs) to discuss the request, requirements, and plan for developing the online content; The IDs will be available to assist with questions throughout the entire project.
Link(s):
Phase 2 - Pre-Development
SME(s) will prepare and gather resources (i.e., PowerPoint, script, images, video, links, etc.); IDs are available to consult with the SMEs (i.e., answer questions, help with brainstorming storyboarding efforts, make decisions on authoring tool, review the final script and PowerPoint/content, decide who will record audio, etc.); IDs will create and send the SMEs a project timeline to guide the remaining processes; the final version of the resources are required before advancing to the development phase; the Lead SME is required to sign an approval in order to move forward to the next step.
Link(s):
 Phase 3 - Development
The IDs will do any combination of the following to create the content: record or edit the audio; create Closed Captions; add assets (i.e., pictures, music, video, etc.), design interactions/quizzing functions; communicate with SME(s) during the process, etc.; This phase will include a communication plan where SMEs will be required to develop and implement an announcement to their audience/staff regarding the anticipated content launch date.
Link(s):​
Phase 4 - Review
The SMEs will review the content and provide feedback and suggestions for minor changes, not to include changes/additions to design or script; the IDs will then do final minor edits if needed. After review, the Department Head or Designee is required to sign an approval in order to move forward to the next step.
Link(s):
 

(Note: During this phase, we will be scheduling a LMS Set Up Meeting to prepare for the launch.)
 
Phase 5 - LMS Stage
IDs will upload the content into the Learning Management System (LMS) Stage environment and test the content in multiple browsers for functionality. Stage testing may require revisions to the content settings, followed by further testing.
 Phase 6 - LMS Production
IDs will upload the final version of the content into the LMS Production environment; adjust settings for proper functionality; and schedule the content launch date.
 Phase 7 - Maintenance
Continued content maintenance after the project is online; the SMEs are required to contact the ID team if adjustments are needed due to change in policies, procedures, contact information, or if any other revisions are needed. It is required the SMEs do a yearly review of the content at the very least. Once a revision is requested, a new project will be opened and will include a replacement process.