Things We Do
The core functions of the Safety Division are the following:
Conduct safety /risk assessments
Facilitate employee and supervisory training
provide on-site Health and Safety support
Communicate with clients findings
Develop and implement health and safety program
Analyze injury data and report recommendations
Image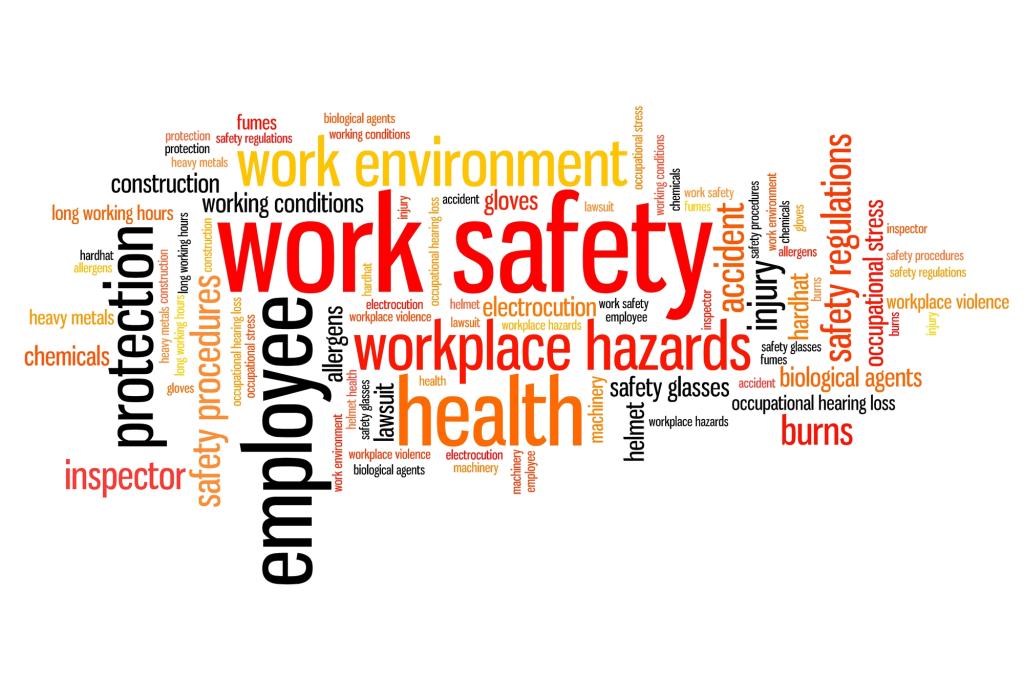 Field Work
Site Inspection
Security Assessments
Training
Upcoming Sessions
On the spot review
Industrial Hygiene
More to come
Field Work
Ergonomic Evaluations
Is an evaluation of an employee at their workstation. It can identify the risks associated with repetitive tasks, poor workstation setup and improper use of equipment.
Site Inspections
Workplace inspections help prevent incidents, injuries and illnesses. Through a critical examination of the workplace, inspections help to identify and record hazards for corrective action. Regular workplace inspections are an important part of the overall occupational health and safety program and management system, if present.
Emergency Egress
Electrical Hazards
Fire Protection
Industrial Hygiene 
Machinery Equipment

Material Storage
Personal Protective Equipment (PPE)
Work Area 
Workplace Violence Awareness
 Industrial Hygiene
Industrial hygiene is the science of protecting the health and safety of people in the workplace. The term industrial hygiene emerged in the early 1900s with the launch of the Industrial Hygiene arm of the American Public Health Association (APHA). Today, the Occupational Safety and Health Administration (OSHA) requires companies to uphold certain industrial hygiene regulations and occupational health standards.
The processes of industrial hygiene involve identifying, analyzing, and controlling workplace conditions and hazards to prevent dangerous and harmful work environments. These problems can fall into different categories, including:
Chemical hazards, such as fumes and vapors
Biological hazards, such as viruses and bacteria
Physical hazards, such as heat and radiation
Ergonomic hazards, such as lifting or pushing heavy machinery
Air contaminants, such as fibers and aerosols
Industrial hygiene is important because it can prevent potential illness, injury, and stressors at workplaces, which can have short- and long-term effects on the health and well-being of the people who work there. Employees at a factory, for example, may be exposed to harmful chemical agents. Industrial hygiene specialists can examine the workplace and propose plans to filter or eliminate them.